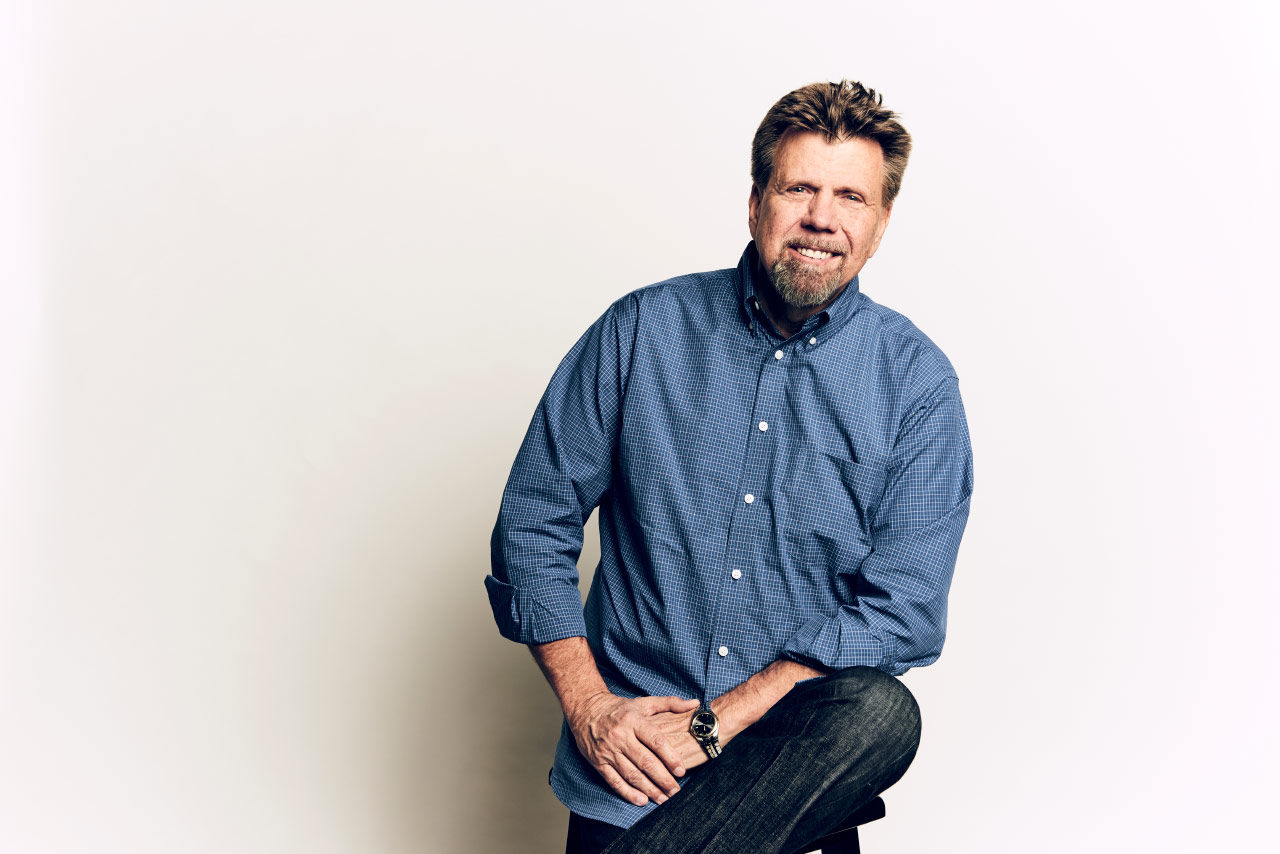 Dr. Steve McVey is the President of Grace Walk, whose goal is to share the love of our God toward all humanity as revealed in Jesus Christ. With offices located in seven countries, including the United States, Canada, Mexico, Australia, Pakistan, Argentina and El Salvador, Grace Walk's main objective is to teach and inspire people to live and enjoy the Life we were created to know and experience.
McVey is the author of seventeen books, including the best-selling, Grace Walk.
Steve's books have been published in sixteen languages and address specific needs in the reader's life. His writing is filled with biblical truth, practical application, humor and affirmation that will encourage you and strengthen you in your own journey of faith.
"I know what it is to struggle to live a life that pleases God while living with an ever constant sense of not measuring up," McVey says. "I lived in that motivation-condemnation-rededication trap for a lot of years. Grace has set me free from all that and has taught me how to live the life God intends for us all to know."
Steve and Melanie live in Atlanta, Georgia. They have four adult children and four grandchildren.
WHAT OTHERS SAY:
Grammy Award Winning Gospel Singer, Kirk Franklin said, "Steve McVey's books have been used by God to transform my Christian walk.

Dr. Tony Evans, President of The Urban Alternative wrote, "My good friend, Steve McVey, has put the amazing back into grace.

Gary Smalley, author of The Language of Love: "Few people have had the life change effect on my life that Steve McVey has had. Whenever I hear that he has a new book, I buy several copies.

Neil Anderson, author of The Bondage Breaker: "(Steve McVey's book) A Divine Invitation will enlarge your heart and increase your comprehension of God's love that goes beyond knowledge.

The late Bill Bright, Founder of Campus Crusade for Christ: "Steve McVey has given us in very clear and understandable language a wonderful, indelible picture of just how beautiful, complete and even startling God's love for us really is.